Ninfield Methodist Church, East Sussex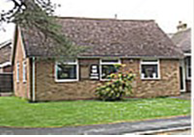 Ninfield Methodist Church, Church Lane,
Ninfield, Nr. Battle, East Sussex TN33 9JN.
The church building was erected during 1870 and 1871 as a Christian Mission and dedicated by William Booth in 1871. William Booth is better known as General Booth of the Salvation Army, which he later founded. His wife, Catherine, laid the foundation stone on Thursday, July 6th, 1871.
The church became a United Methodist Chapel in 1907 and on the occasion of the Methodist Union in 1932 three branches of the Methodist Church, the Wesleyan, the Primitive and the United joined to become one church denomination.
In 1958 the Church was extensively renovated. In 1979 a hall and kitchen were added and this was fully modernised in 2013. The hall is now a popular venue for many church and village activities.
Ninfield News
The Book Exchange Café in September was a great success & will be open again on Friday 5th October. This is a new idea for the village when you can enjoy refreshments, browse, & exchange books.
Then another new initiative on Tuesday 23rd October at 7.00pm. This is Talking Point
& will feature a series of discussion groups to look at Topical News issues from a Christian perspective. Reverend Derek Brice will lead the group discussion and on above date we will address the issue of 'Debt'. Elaine Lee, a specialist debt adviser, is also coming along to share her experience. Should be interesting.
We look forward to seeing you at Ninfield Methodist Church – come along if you can!
'Sunday Services for October 2018:
7th 10.30 am Family Café Worship, with breakfast.
14th 10.30 am Service of Worship & Communion with Rev. Peggy Heim
21st 10.30 am Service of Worship & Praise with Revd. Tricia Williams
28th 10.30am Service of Worship & Praise with Revd. Clive Redknap
4th Nov10.30 am Family Café Worship, with breakfast.
Events for October 2018:
5th 10.00-12noon Book Exchange Cafe
10th 2.30pm Christian Womens Fellowship – 'Winter draws on…'
23rd 7.00- 8.30pm Talking Point - 'Debt'
31st 3.30-5.30pm Messy Church – 'Remembrance'